Preparing to Blend, for couples and counselors
The Couples Guide to Becoming a Smart Stepfamily
Are you seriously dating or engaged and about to become a blended family?
Are you a leader offering premarital counseling to couples?
This is the book for you. Preparing to Blend, from one of the most widely read authors on stepfamilies, offers wise counsel on parenting, finances, establishing family identity, and daily routines for your new life together. There is even a chapter to help you plan your wedding with your children in mind so you can build a strong future together. But the book doesn't just prepare you. It helps your children, as well. The book includes practical Growing Activities for adults and children in order to enhance family bonding and prepare you to be a family.
Don't just plan a wedding. Prepare for your family's future.
Preparing to Blend is also the premiere premarital counseling tool for marriage coaches, mentors, and pastors wanting to prepare couples for complex blended family dynamics. A free Leader's Guide is available.
Couples and premarital counselors alike should visit Ron's Preparing to Blend web page (on FamilyLife.com) for bonus material, a free excerpt from the book, creative wedding ideas, and Ron's free Leader's Guide.
Purchase your copy on FamilyLife.com, on Amazon.com, or on Barnes and Noble.com
Couples - be part of Ron's virtual pre-blended family education groups for engaged couples. Find a scheduled class here
"Ron, thank you again so much for holding this class and sharing your time and expertise with all of us. I know what we learned will be incredibly helpful to us as we begin our married life together as a blended family." -- Group Participant
"Just wanted to thank Ron x100! It was a great course and really eye opening. I appreciate that each session was actually with Ron. The price was so low!" -- Group Participant
Premarital Coaches & Counselors - get Preparing to Blend leader training and/or Smart Stepfamily Therapy training. Find virtual training workshops here | Leader Notification Sign-up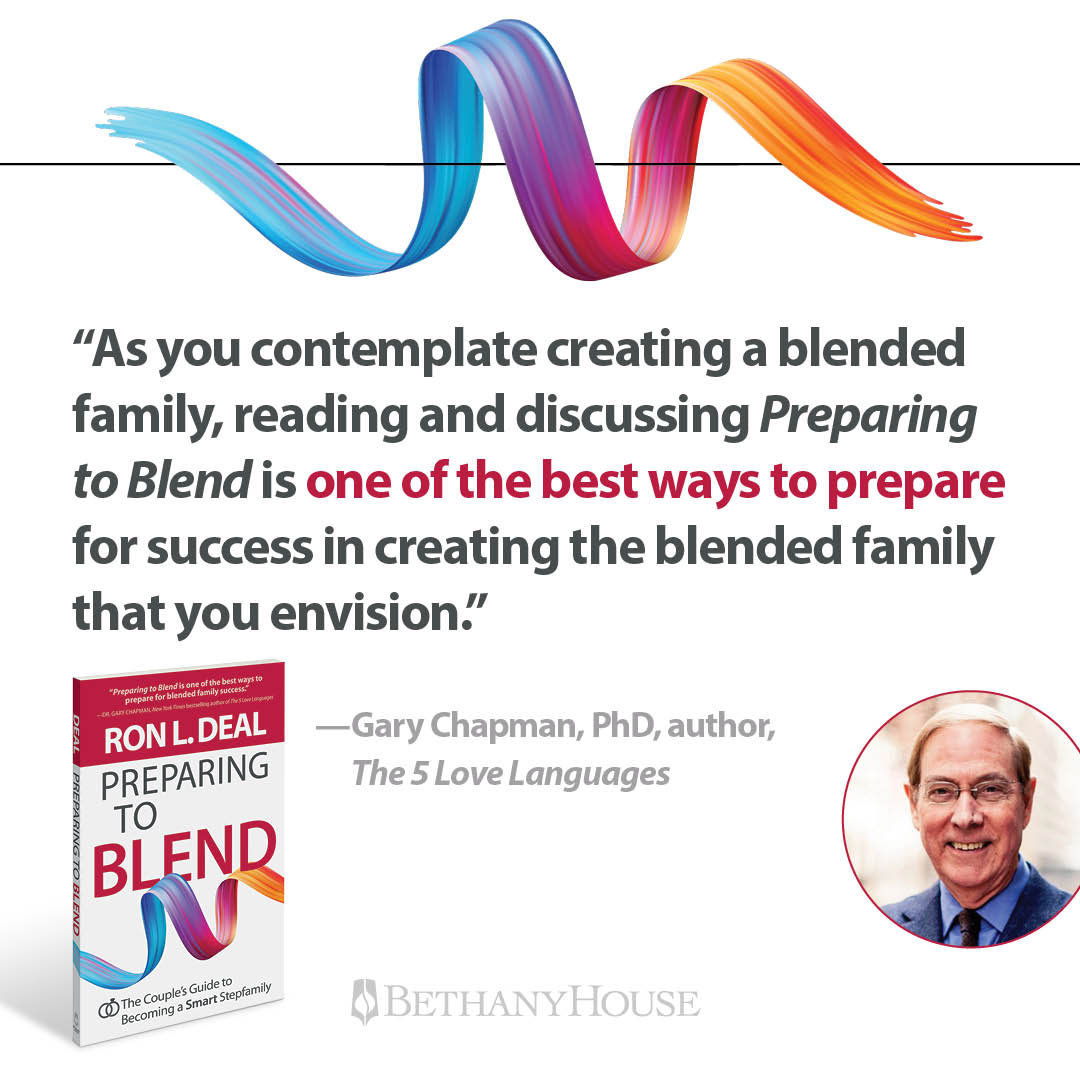 Endorsed by leading marriage and family voices including Dr. Gary Chapman, Dr. Patricia Papernow, Dr. Tim Clinton, Drs Les & Leslie Parrott, Lysa TerKeurst, Dr. Jim Burns, Shaunti Feldhahn, Gary Thomas, Dr. Meg Meeker, Steve Arterburn, and more, this book will move your dream of being a happy family forward.
Ron's appearance on Focus on the Family (Sept 2022) discussing his bestselling book Preparing to Blend. This is part 1 of a 2-part series. Watch part 2 here.
Ron Deal's interview on the 700 Club about his book Preparing to Blend
(Dec, 2021)